FETTLE MAG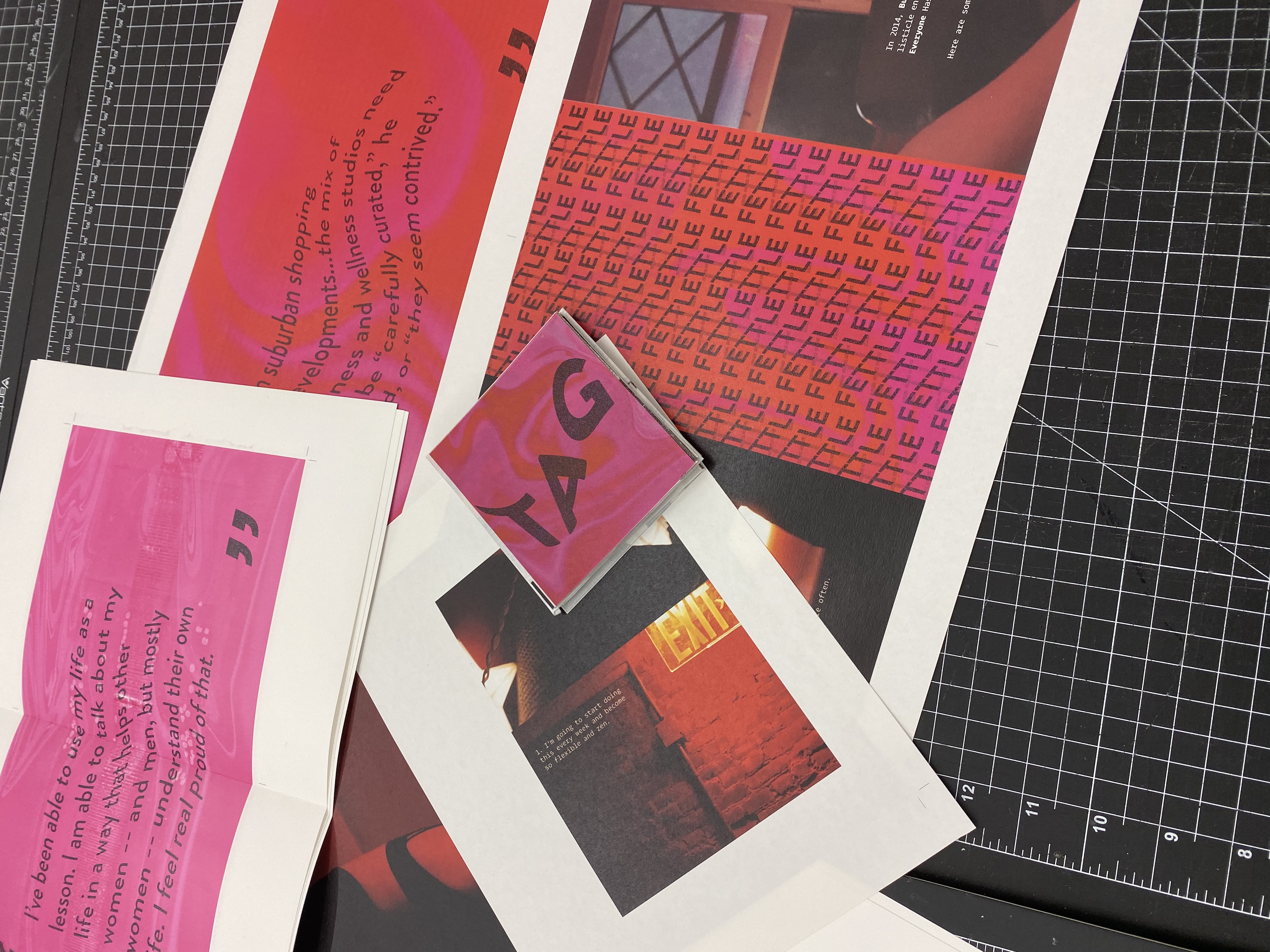 TAB/TAG/TEA:
Three accordian mini tabloids dissecting dichotemies between:
Cover models & feature articles,
Exploitative advertising & reviews
& the cult of "fitfluencers" and weight loss supplements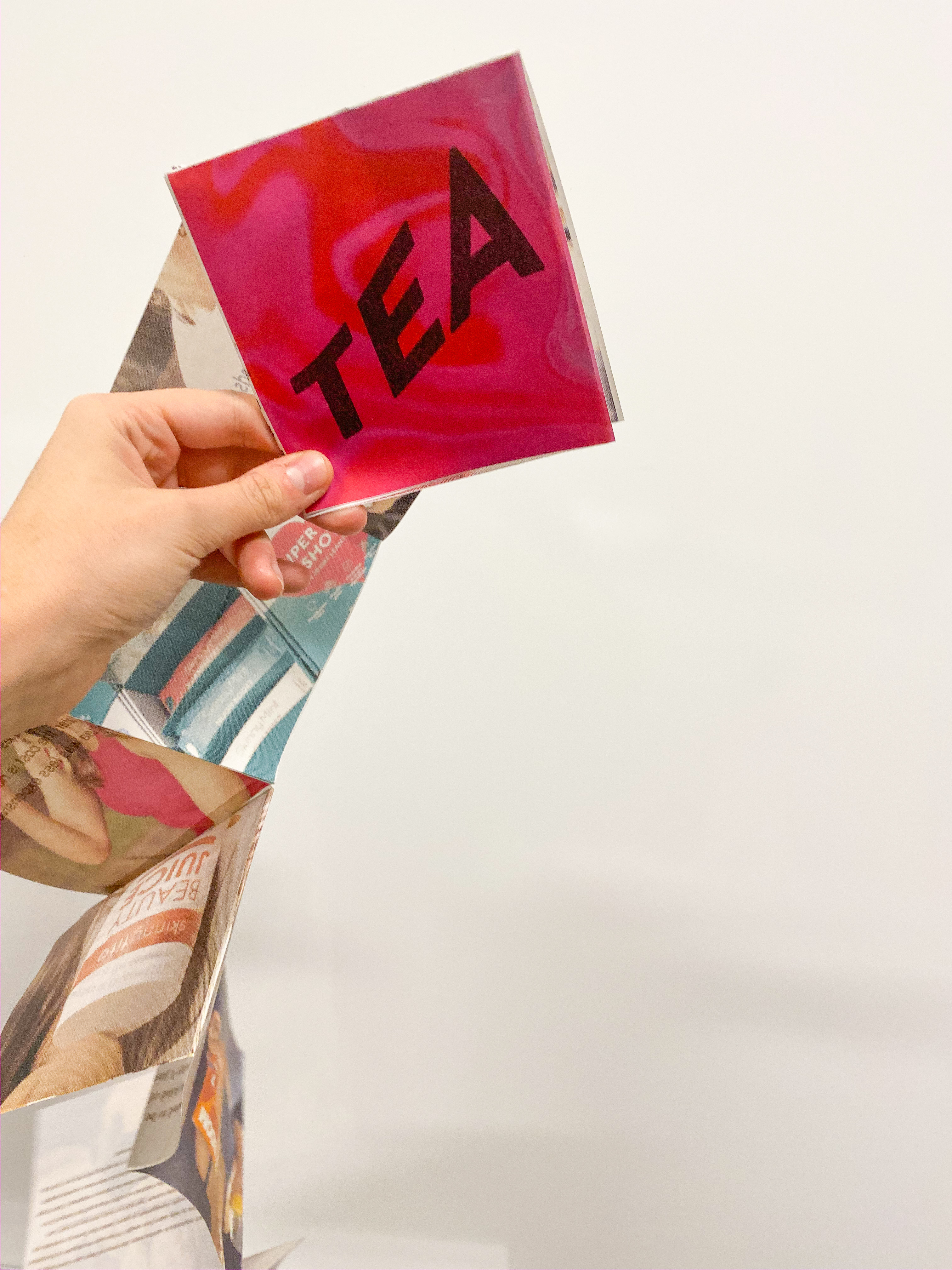 BOUTIQUE FITNESS BOOM:
Adapted from a 2019 NYT article on the economic influence of the fitness industry within local economies and business owners.


Fettle is a publication comprised of multiple zines and a book examining the fitness industry and it's impact on self-esteem. For decades the "women's fitness" industry has profited off of making people feel ashamed, exploited, and dehumanized if they did not fit a certain body type. Fettle takes a subversive glance at aspects of fitness often overlooked in the four separate zines. Topics like corporate opinion on the boutique fitness boom, information overload, listicles, and scams are found in the midst of interviews of non-traditional bodies in fitness. The book nestles the zines in a way that makes the reader an active participant as they flip, fold, and hold the object.
Sections:
Zine 1: Midnight Yoga
Zine 2: Tab/Tag/Tea
Zine 3: Interviews
Zine 4: Boutique Fitness Boom
MIDNIGHT YOGA:
A photojournalistic look at the practice of doing yoga in a cramped bedroom at the only hour you have time for yourself as an art student, midnight. Simultaneously a comment on listicles as the text was taken from a 2014 Buzzfeed article titled "50 thoughts EVERYONE has while doing yoga," that cheapen the spiritual practice.
INTERVIEWS:
Discussions with peers, & articles on Jane Fonda & Amanda Bingson, none of which have images and utilised type and material as image.